SecuringHardware.com
offers courses, workshops, and curriculum on applied physical attacks to help introduce and ramp existing software security experts and hardware validation experts into the field of hardware security.
Public Trainings
Learn about upcoming topics and reserve your spot.
Private Trainings
Choose from our catalog of topics and book a private training for your organization
Online Training
Register for one of our online courses.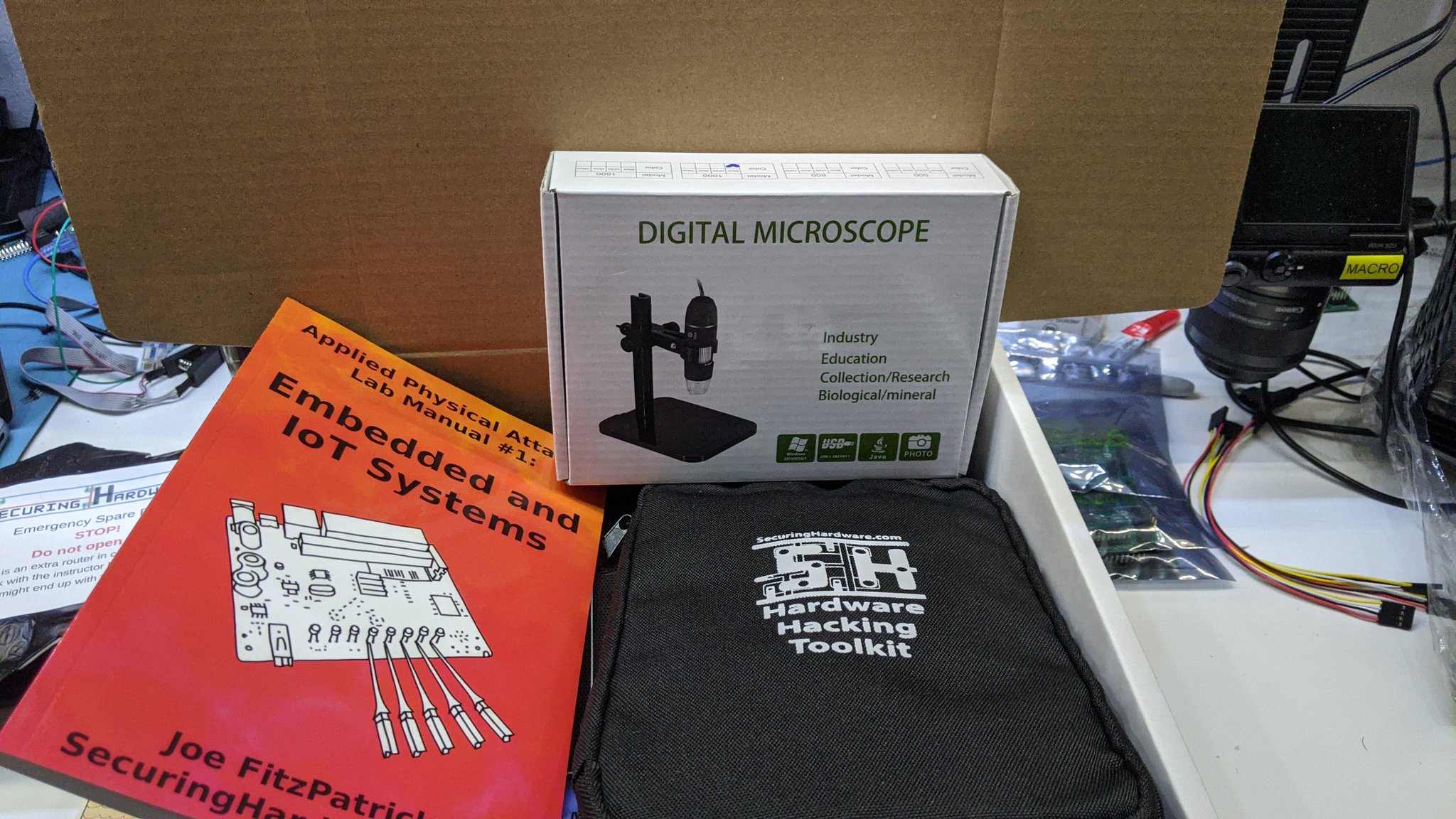 Recent News from SecuringHardware.com
Applied Physical Attacks… Online!
For the second year in a row, Black Hat surprised me by getting training registration up earlier than expected - Kudos to them! That means they already let the cat out of the bag but I'd like to take a moment to share the background and purpose of this new class.
Last year I was as caught off guard as the rest of us when I saw this article in print. I was torn between defending that many of the claims were technically possbile versus challenging that the whole story fit together logically. I did a lot of reading and re-reading, and took these notes on the story to try and analyze what was actually going on…
There are still divergent opinions about what actually happend here's a bit of a refresher, plus some of my conclusions.
Join Our Mailing List!
Get information about our latest events, news, and research directly in your inbox.